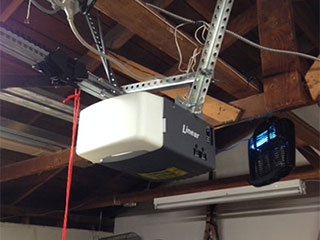 Choosing the wrong garage door can be a big problem if you don't choose the right one for you and your family. Selecting the wrong automatic opener means that you might choose one that is way too loud or too slow. If you have specific needs, such as a timer to close your doors if you forget, you'll want to make sure you choose an opener that will allow you to do this. You have three types to choose from: belt, chain and screw drive opener. Your opener is an important feature of your garage. It operates the doors, causing them to move up and down. It has a motor and should be carefully handled. Let's compare your options.
Making the Comparisons
This is the type of opener to purchase when you do not want to spare any expense or take any chance of hearing a lot of noise when your garage doors are in use. They operate much like the chain drive opener but they use a belt and not a chain. Using the belt means there is less noise from vibrations. This type of opener is fiberglass or polyurethane material. The biggest benefit of a belt drive opener is that it is the quietest of all three types of openers. It is because of this one feature that some homeowners do not mind paying more to have this type than any of the others.
The chain drive is the most widely used and most familiar type of opener. With this type, the door runs on a track. A chain is used to force the trolley to move the doors of your garage by using the J-arm. The reason the chain drive opener is so popular is because of the value it offers. It is a sturdy and dependable opener. Although, there is some noise when it is being used, some homeowners do not seem to mind as it simply serves to alert them of someone entering the garage.
This opener works different than the other two openers. There is a threaded rod, which the part used to lift the door moves on. It is the threads that allow the equipment used to operate the doors to move in the right direction. It lifts doors much heavier than the belt drive and is less expensive than the chain drive.
Expand Your Knowledge
Making the wrong decision can be costly. Gather all of the relevant information about each type of garage door opener so that you can save time and frustration. Ask all of the questions you need answers to so that you can get an opener you'll be able to live with for years to come.