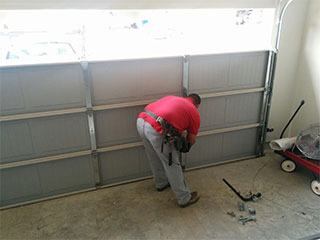 Prevention Is Key
No one has time to deal with a sticking, jerking, or otherwise broken garage door, but most issues can be prevented with some regular TLC. An annual maintenance inspection can provide you with critical details about the functionality of your door. Professional visual inspections are crucial for information about the wear and tear on the rollers, springs, trolleys, tracks, and motors. Maintaining the panels on the door will mean a longer life and a more visually appealing tenure. Proper maintenance can mean that you won't have to worry about replacing your entire door for many, many years, for either aesthetic or mechanical failure.
Annual Inspections
Let one of our trusted professionals visually inspect all the moving parts of your garage door to assess the integrity of the structure and wear and tear on the parts. It can be hard to tell if a part is too worn for continued use without the experience that our technicians have amassed in their years of service calls. In addition, worn parts may not be immediately recognizable without the experience to know what to look for, and some parts can be dangerous to replace without the proper equipment. An inspection also includes a safety test, so you can rest easy knowing that you've done all you can to prevent injuries from occurring in your home.
Contact Us for Service You Can Trust
Inspections, repairs, replacements, installation, and more are all covered when you call Garage Door Repair Draper. We pride ourselves on 100% satisfaction, and we want to make sure that you never have to deal with the delays and frustrations that come with a broken garage door. Our decades of maintenance and repair experience give us the perfect edge when it comes to providing superior service.
Call us today to schedule your visit.
But wait, there's more! We also offer:
Garage Door Tune Up Services
Door Opener Troubleshooting Services
Galvanized Torsion Spring Installation
Bent Garage Door Track Repair